Good week so far…..
Good week so far…..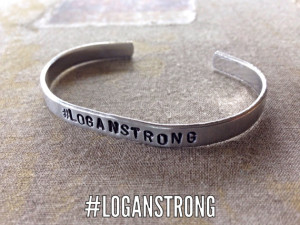 Two days into getting chemo Logan is feeling really good.  No nausea or weakness.  I'm sure as the week goes on things will change but Logan amazes me everyday with his strength.
I have been reading more about the next stage of the experimental treatment.  It is the MIBG therapy.  Not sure if I have posted this link before but this explains what Logan & family will be going through just after Thanksgiving and Christmas.
Check out all the different jewelry supporting #loganstrong!