Feeling Better……
Feeling Better……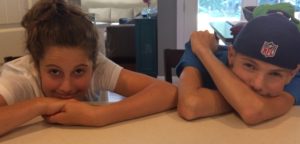 Everyday is a little better than the one before.  Although still pretty weak Logan is now back to playing Xbox and spending a little time with friends.  He is also eating great which we all love!
On Friday Logan & Mom went to Seattle for a blood draw and to continue to discuss next steps with Logan's team of doctors and nurses.  Logan's blood results maintained and he did not need any transfusions.
So the plan is for him to do the antibody treatment again next week.  The team will alter his medications and the duration he receives the antibody.  The goal is no hallucinations and quicker recovery time.  They will be administering the antibody over a 10 hour span vs. the 20 hour span last time.  They are going to try a different pain medication than morphine.
Unfortunately the chemo Logan received this last time is causing him to lose his hair.  This, as you can imagine, is very upsetting for a 14 year old teenager.  He asked for his head to be shaved….I think he still is handsome as ever!
#loganstrong